---
The Nebraska Humane Society is strengthened by our pet loving community. Whether you volunteer your time and talents, attend our events, support our programs or advocate for NHS, your involvement means more animals will get the care and second chances they so richly deserve. We appreciate partnering with community members who offer a wide variety of help and collaboration.
Volunteers are an integral part of day-to-day operations at the Nebraska Humane Society. Our thousands of annual adoptions could not happen without the hundreds of dedicated volunteers who help us reunite lost pets and owners, provide education, and care for and enrich the lives of our temporary residents. Your help becomes hope!
If you wish to volunteer your time or talent we have many opportunities for you to do so either at the shelter, or offsite. Some opportunities take a bit more training than others, but the rewards of knowing you are helping those without a voice is priceless!
Our website spells out those opportunities at: www.nehumanesociety.org/volunteer
Adoption Counselor: Be a matchmaker by working one-on-one with a family to meet and take home the best pet for them.
Adoption Guide: You are the Q-and-A person in the kennels offering information on the pets so potential adopters can more easily choose who to meet.
Animal Caregiver: Clean, feed and care for cats, dogs and critters.
Animal Outfitters Retail: Help new adopters pick out fun toys or needed supplies. *The register is computerized, so familiarity with computers is required.
Biographer: Help animals get adopted by writing short web "bios" about those up for adoption.
Canine Companion: Work with dogs and puppies to walk, enrich, and work on behavior/training.
Cat Isolation: Work to rehabilitate and enrich sick kitties.
Foster Care Provider: Want to care for babies, fragile, scared, or animals recovering from surgeries in the calm of your home? Learn more about foster care opportunities, click here!
Horse Help: Interested in helping our rescued horses? Read more about the Star Equine Rehabilitation Program, click here.
Humane Education: Work with our humane educators to facilitate programs for young pet-lovers.
Information Desk: Front and center in the lobby. How do I adopt? Where are the dogs? You'll greet guests and help guide them around the shelter.
Kitten Nursery: Feed and socialize young, orphaned kittens in order to help them transition during the weaning process. Kittens in this area need to be fed 4 to 5 times daily, so we ask that volunteers in this area commit to a specified time period each week.
Lost and Found: Help reunite lost pets with their families.
Mobile Outreach: Assist in the adoption of animals at PetSmart and on the Mobile Pet Adoption Unit.
Pet Photographer/Handler: Help get animals adopted by taking photos, or helping our volunteer photographers handle and "pose" adoptable pets.
PetSmart Adoption Counselor/ Transporter: Help get animals adopted by transporting to Omaha area PetSmart locations.
Surgery Assistant: Help the medical team prepare animals for surgery and monitor their recovery.
Training Class Assistant: With additional training, you can assist our trainers as they work with classes to make good dog citizens.
---
Nebraska Humane Society Volunteer Information brought to you on Summit Media by: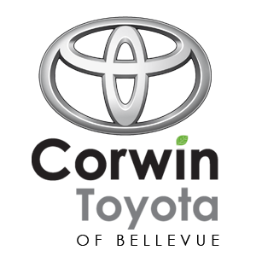 Come on down to Corwin Toyota of Bellevue at 7851 19th Circle S (SW corner of Chandler Rd W & Hwy 75) in Bellevue, NE today. Whether you're a local driver or you hail from the surrounding Omaha, La Vista, Papillion, Lincoln or Council Bluffs IA areas and beyond, we'll strive to give you the best dealership experience we can muster. Come for the cars, come back for the camaraderie.