Hear every play, all season long right here on your home for the Huskers, Z-92.
Don't miss a minute of the action every game day in full FM quality on Z-92, your home for Husker Football!  Z-92 takes you into game day with the Scott Frost Coaches Show, and then 100,000 watts of crystal clear play-by-play from Memorial Stadium, and every other game site across the B1G and beyond.  Game Day coverage brought to you by Tagge Rutherford Financial Group, don't retire the hard way, retire the easy way.
Also, each home week, Urbane Salon and Day Spa, along with Z-92, will be kicking off the weekend with special tailgate events at The Omaha Tap House, where you will have a chance to win Nebraska gear from our friends at Best of Big Red, station prizes, concert tickets, or even tickets to upcoming Nebraska home games with passes to the Blur Parties Tailgate in Lincoln, NE!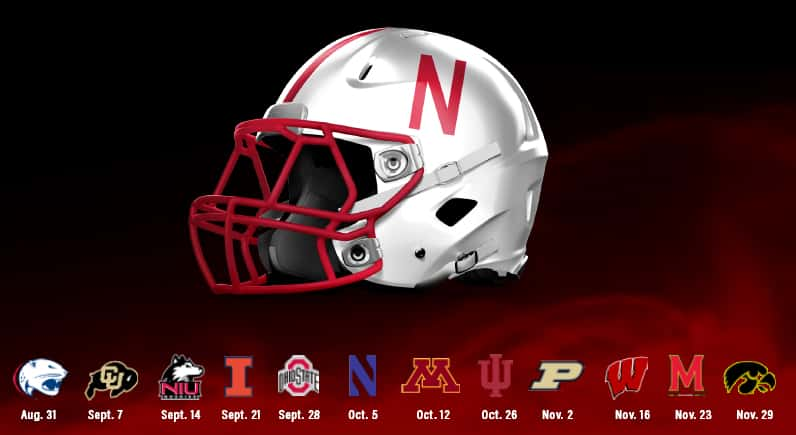 Abe's Trash Service
Ambassador Health
Apache Camper Center
Big Brain Productions Inc
Borsheim Jewelry Company Inc.
Cunningham's Grill & Pub
Dent Crafters
Eyman Plumbing
Hog Wild Pit BBQ
IBEW-NECA – Omaha
Midlands Mechanical Inc
Nebraska Loves Public Schools
Noodles & Company – NE
Omaha Tap House
OMNE Partners
Quality Living Inc
Reinhart Foodservice
Rockbrook Camera
Rotella's Italian Bakery
Sarpy County Tourism
Sid Dillon
Standard Heating & Air
Steamfitters & Plumbers Local 464
Sudbeck Homes
Tagge Rutherford
Teamsters Local Union #554
Tom Kelley's Bowling Pro Shop
Urbane Salon & Day Spa
Capitol District
Goodlife Bar & Grill
Blur Parties
Best of Big Red